Anne Barge Bride, Amanda | Charming North Carolina Wedding
Our gorgeous Anne Barge bride ~ Amanda looked mesmerizing in her Anne Barge Anniston wedding gown!
Amanda is such an elegant , beautiful Anne Barge bride!  She chose her Anne Barge couture gown from our extensive collection of discounted designer wedding dresses from world-renowned bridal designers.  Her beautiful ballgown is made of luxurious silk satin, which is so regal and soft to the touch. The bodice of the gown features a sweetheart strapless neckline.  The gown's hem is embellished with the most elegant french alencon lace.  To complete the look, Amanda paired her gown with our Anne Barge Anniston lace bridal jacket, which added a sweet, sophisticated touch.  The wedding ceremony was held at a charming church in Asheville with some moments featured at the breathtaking Biltmore Estate.  We just had to share these absolutely beautiful photos with you!
Read her Your Dream Dress story below on finding the perfect dress for her special day.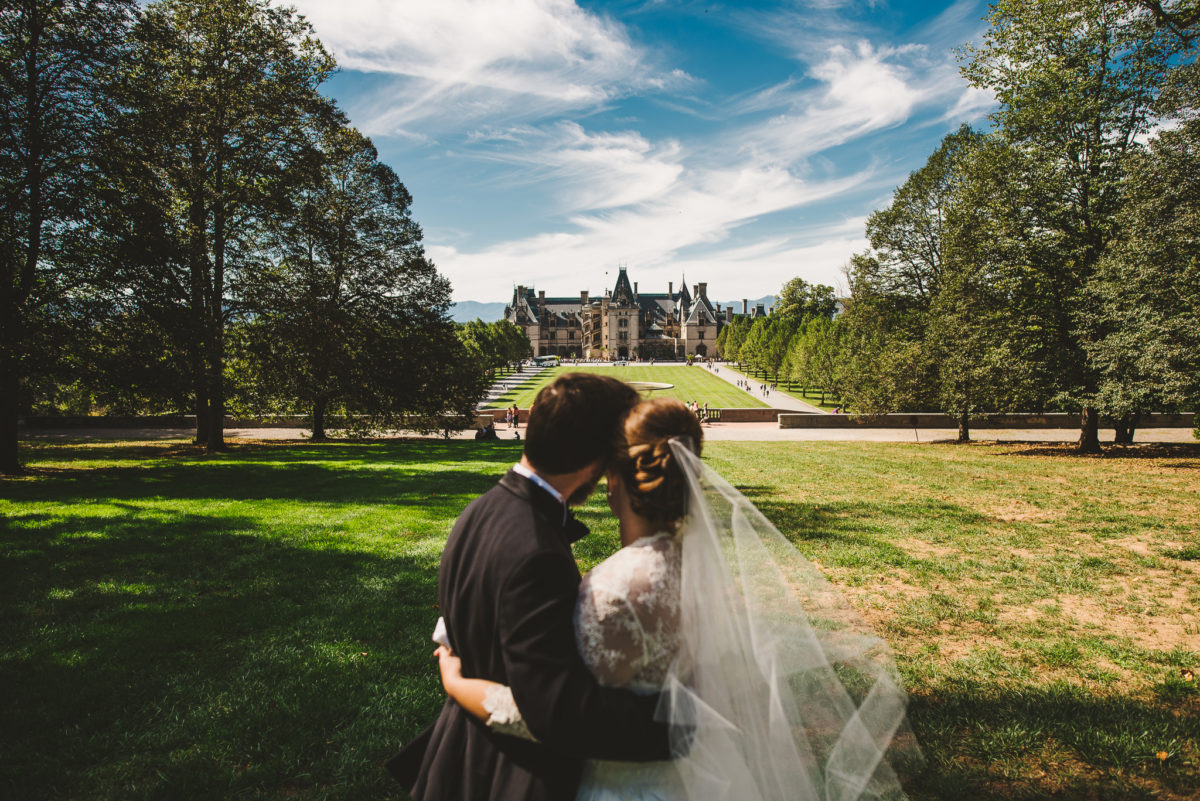 (Photo Credit: Fete Photography)
"Many people thought I was crazy for considering buying a dress online and thought I was very brave to do so, however, I knew what I wanted and when I saw it, I bought it. I won't lie and say that I was not somewhat nervous but their return policy made me feel comfortable with my decision. When the dress arrived, I knew I wouldn't be returning it. Also, even though I ordered online, it was still an incredibly personable experience. Everyone I spoke with was so kind and helpful. I highly recommend! I loved my dress, it was perfect."

– Amanda S.
Our Gorgeous Anne Barge Bride
Fete Photography~
Fete Photography is based in Asheville, North Carolina.  The dynamic duo behind the camera are Derek and Kristi Olson, a talented couple with a passion for wedding photography and capturing love's sweetest moments.  Check out more of their truly magical projects directly on their website!
(Photo Credit: Fete Photography)
Your Dream Dress loves hearing about our beautiful brides and their special days. Sending all of our love and best wishes to the happy couple!
Amanda, you were such a beautiful and beyond elegant Anne Barge bride!  Best Wishes to you both!